Only a successful team can win
Posted on Tue July 13, 2021.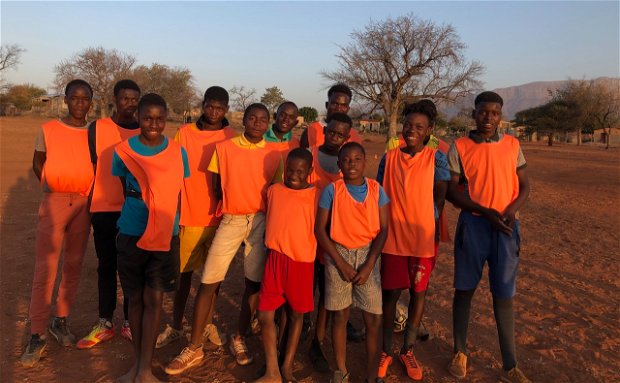 Teams are found in nature, in businesses and of course in sport. Football is probably the best-known and most-watched team sport, in any case in Europe. The success and failure of football teams show us the importance of teamwork.
On 11 July 2021 the final of the Euro 2020 was played between England and Italy. The teams were almost equal, penalty shooting was needed to determine a winner. The Italian players kept their nerves, three young English players did not. Italy was the new European champion.
The next day, The Guardian commented on the game. Here are some quotes.
Italian coach Roberto Mancini
Thirty-four games unbeaten, and now the champions of Europe. Who ever could have imagined such a scenario when Roberto Mancini took charge three years ago? His first game was a friendly against Saudi Arabia, who were using the match as a tune-up event for a World Cup for which Italy had failed to qualify.
Yet Mancini refused to accept diminished ambitions. From day one, he stated his intention to "take Italy back where it deserves to be, on top of Europe and the world. We have not won a European Championship for many years, so that will be our first objective."
Mancini has led Italy out of one of the darkest chapters in their football history, delivering not only results but much-needed joy. Italians have loved watching this team because they can tell that the team has loved playing together. After Italy's win over Belgium, a giddy Insigne gushed that it had been "like having a game of five-a-side with my mates".
Enthusiasm alone, though, can only get you so far. Italy reached the final of Euro 2020 because of the talent in their squad and because Mancini found a tactical system that drew out the best of it.
Italian supporters about the coach
Coach Roberto Mancini has been widely credited with transforming the team into a squad that Italians can be proud of. "Mancini has been absolutely wonderful," said Andreina Fellini. "He's managed to keep the players calm, focused and united. There are no prima donnas like there used to be."
English coach Gareth Southgate
Gareth Southgate took the blame for England's heartbreaking defeat on penalties by Italy in the Euro 2020 final, saying that the order of his team's takers in the shootout was his call.
"That is my responsibility," Southgate said. "I chose the guys to take the kicks. I told the players that nobody is on their own in that situation. We win and lose together as a team. They have been tight throughout and that's how it needs to stay. It is my decision to give him [Saka] that penalty. That is totally my responsibility.
Southgate rallied around Saka, praising the 19-year-old winger's performances during the tournament. "He's not on his own," England's manager said. "He's such a super boy. He's been a star and he's going to continue to be a star. We've got to be there to support and help him. He'll get a lot of love from outside because of what he's done in this tournament."
English captain Harry Kane
"They've just got to hold their heads up high," he said. "It's been a fantastic tournament and these things can happen. Anyone can miss a penalty. We win together, we lose together; these boys will grow for it and it gives us more motivation to do well in the World Cup next year."
"I couldn't have given more, the boys couldn't have given more. Penalties are obviously the worst feeling in the world when you lose. It wasn't our night. It's going to hurt for a while now but we're on the right track."
The Dutch team
The Dutch team was beaten by the Czech Republic in the first knock-out round. The comments of the Dutch papers the next day were merciless.
De Volkskrant: "Yes, the Czech Republic has lesser players than the Dutch team. Where the stars of the Dutch team play in the European top, the Czechs enter with a basic team consisting of two players of West Ham, the striker of Leverkusen, reserves of Sevilla and Hoffenheim and four boys from the Czech league."
"But the fact that the Czech team has less individual talent than the Dutch team does not mean that they will dig in massively in their own half. And that was exactly the misconception that the Dutch seemed to make. They seemed completely surprised by the assertive approach of the Czech team in the opening phase."
NRC: "It has become a European Championship of a team that got through the weak Group C easily, but never sparkled. That never seemed to get used to playing with five defenders, three midfielders and two strikers. That collapsed at the first setback and suffered an uncontrollable form of impotence against the Czech Republic."
Why Italy reached the final:
Experienced coach with high ambitions
Result-orientation
Joy in playing as a team
Talented players devoted to the team
Players who are calm, focused and united, i.e. who operate as a team
Why England reached the final:
Coach who takes responsibility
Team spirit of coach and players: we win and lose together as a team
Talented players committed to the team
Focus on personal growth and motivation
Why the Dutch team failed:
Low trust between coach and team
No clear goals, no shared responsibility
Talented players, but no team spirit
Lack of fantasy, motivation and inspiration
So what does this teach us? Hiring talented football players or high-potential employees is not enough. In order to win the game, the players or the employees should operate as a team. Nature shows us the way: wolves hunt together, sheep stay together. Teams are more successful than the sum of their individuals.
Do you want to improve the cooperation of your team? And do you agree with us that teambuilding in nature is more effective than team coaching inside? If yes, contact Kambaka Nature Team Coaching. We are looking forward to your message!