Winter and Water
Posted on Sat December 18, 2021.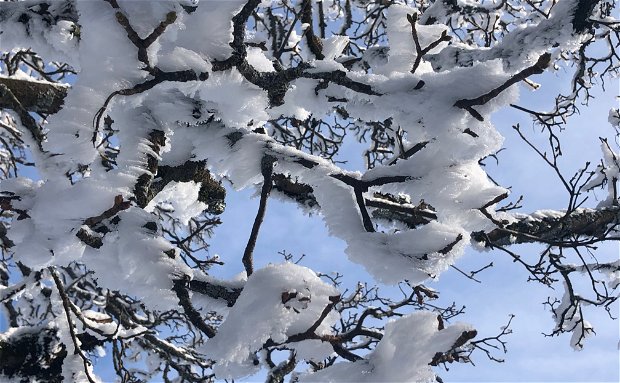 The time of autumnal harvesting is over, winter is here! This beautiful season is symbolized by the element water.
This time of year, water is all around us. It presents itself into our lives in the form of the cold morning mist and the many clouds forming the grey and rainy days. In winter we discover the glistening magic in exquisite ice crystals and enjoy the stillness of the snow.
The element water nourishes and flows. All life comes from water, water provides for growth and reproduction. It purifies and it heals. We can truly be thankful for water.
Winter balances us. Without it there is no spring and no new beginning. Without it there will be no life on mother earth. In winter nature creates room for us to return to stillness. Water also lets us look inward, come to rest and prepare for new beginnings.
Winter makes space for acceptance and the acknowledgement of all feelings. Water is a bearer of feelings, and feelings are the greatest power in human consciousness. Water carries the energy of all, light or heavy.
In the water element we can reflect on our relationships and on the quality of them. Are they making us joyous? Are they nourishing us? Water offers the possibility to learn to be true to ourselves, to rely on our intuition and to be completely in flow with life.
Through being in nature in winter, we can bring out the qualities of water inside of us. When we turn inward, we find that calmness returns. This is the time to go into ourselves and bring our hidden talents to the surface. This is the time to prepare for new beginnings and adventures that are to come. This is the time to get involved with our feelings and use our fears not as a limiting element but as an old friend who has served us well. Our fears remind us to be careful but also excite us to take risks and to welcome change. A change to live more fully next year.
Ask yourself the following winter questions: how do I live my happy and healthy relationship? What do I really long for? What do I need to be or what do I need to do to be true to myself? Winter gives us the time, and the watery winter gives us the conditions to connect to our inner Self.